The Arctic Sunrise spent 3 days in the port of Arrecife and opened its doors to the public, supporting the fight against Repsol and the other oil companies. The free tour of the ship was very informative and the volunteers/activists friendly and knowledgeable. See my photos below and the rest on my Flickr page.
We do NOT want oil platforms in front of our beautiful protected biosphere islands of Lanzarote and Fuerteventura! Please sign the petition at www.savecanarias.org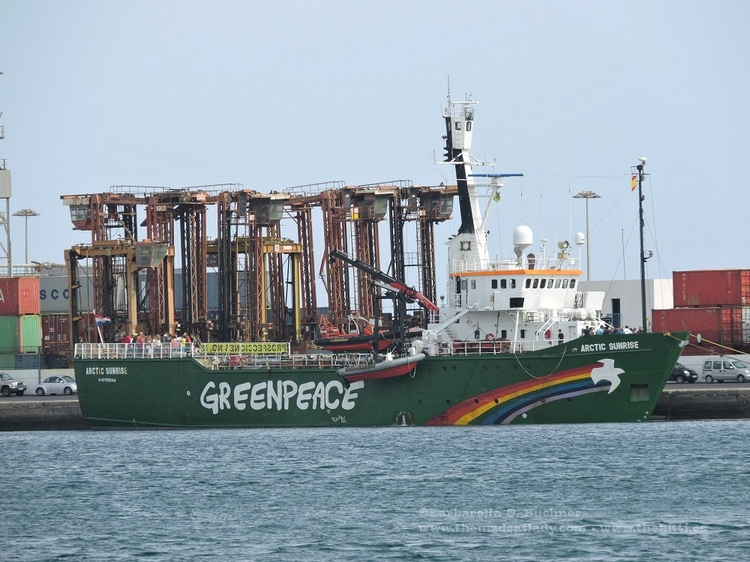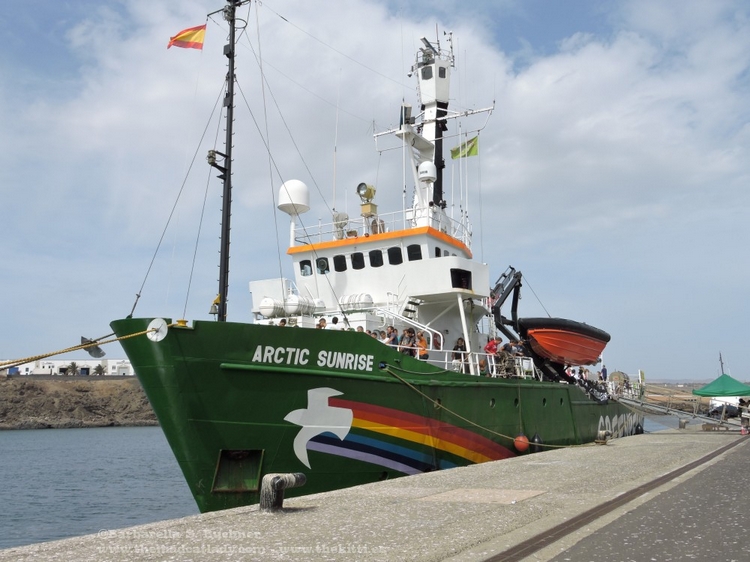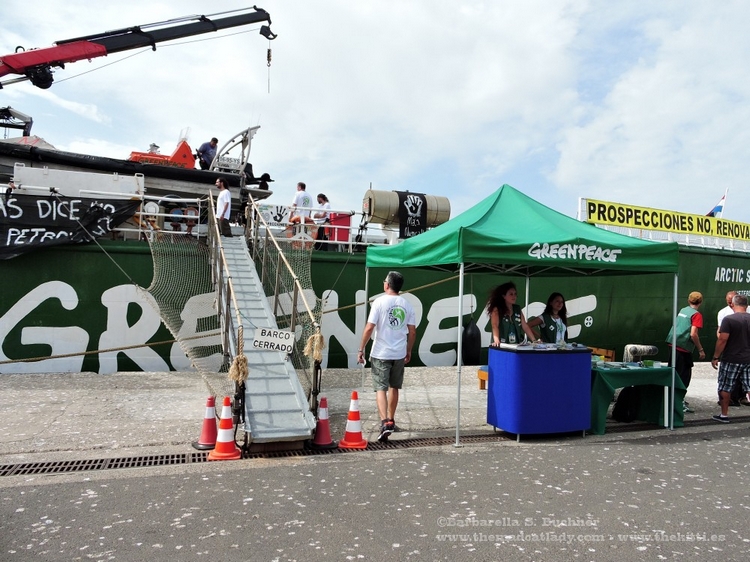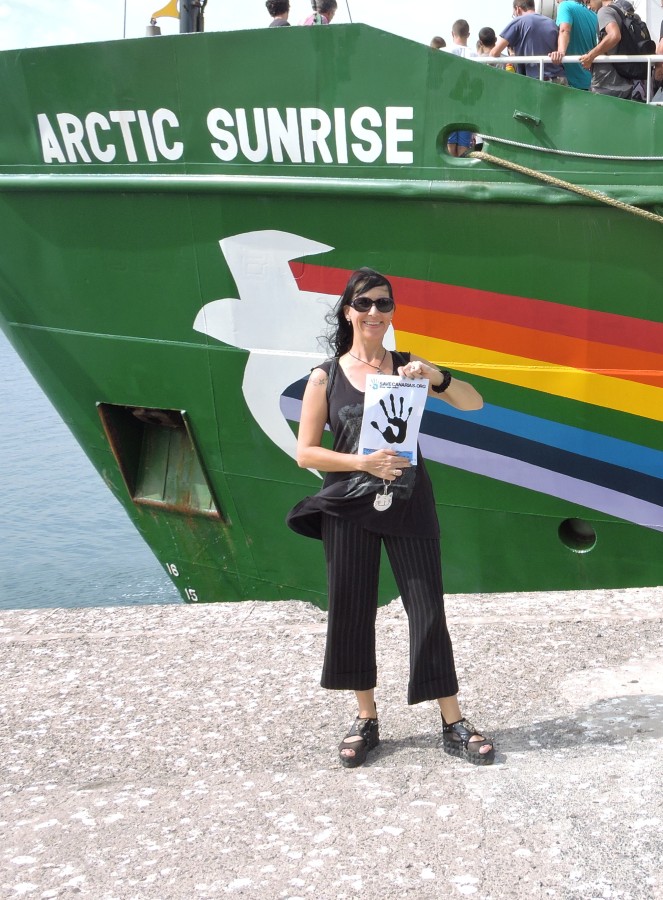 I´m in the Captain´s Chair! ENGAGE!