Thomas Baden-Riess, who drew this wonderful pawtrait of Ruby, Lugosi & Spider for me, is a pencil artist and author. He is available for commission of pencil portraits of pets and loved ones. He also produces more elaborate works of art, and his books are available on Amazon.
Click here to check out his works of art on his website, or to make a commission. You can also follow Thomas on Facebook and subscribe to his YouTube Channel.
Thanks you so much, Thomas.  This is really beautiful and I adore the drawing!  I have already framed it, but still need to find the purrfect place to hang it.
Lugosi: "Hmmm. He didn´t quite catch me in the best light!"  Barbarella: "Well, at least *I* love it!".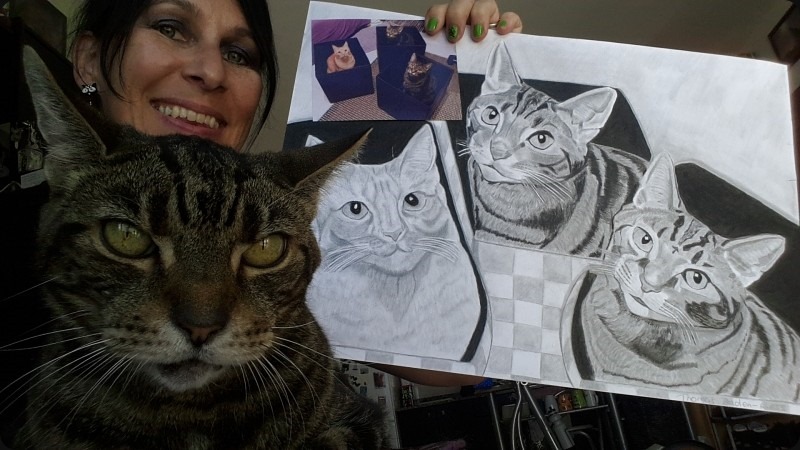 Framed.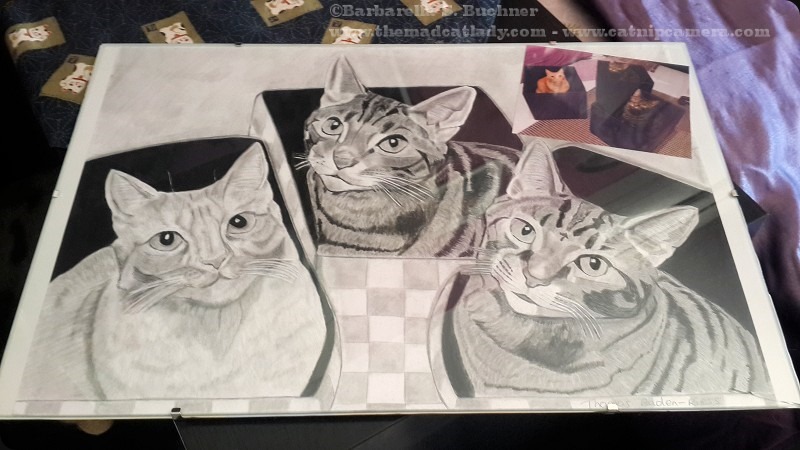 The original photo (3 cats in IKEA boxes)